ROOFING, GUTTERS & SOFFITS
Lorin Anodized Aluminum provides a unique, durable, long-lasting and visually appealing material solution for roofing, gutters, and soffits.
Lorin Anodizing offers the ideal material solution for roofing, gutters, and soffits, whether you're working on a residential or commercial project. Our materials deliver an exceptional level of performance and durability that will surpass your expectations, ensuring that your end products can withstand the most challenging conditions. Beyond their outstanding functionality, our materials also boast an undeniable visual appeal. Our anodizing process enhances the natural beauty of the aluminum, resulting in a sleek and captivating three dimensional aesthetic. When you choose Lorin, you can confidently expect materials that not only excel in terms of functionality, but also add a touch of visual elegance to your projects, leaving a lasting impression.
Roofing
Lorin anodized coil material is the superior choice for creating long-lasting and beautiful roofs. Our easy-to-form and fabricate pre-finished roofing materials will not rust, corrode, chip, flake, or peel, making it ideal for roll form roofing applications, panel roofing, cool roofs, stamped shingles, and more.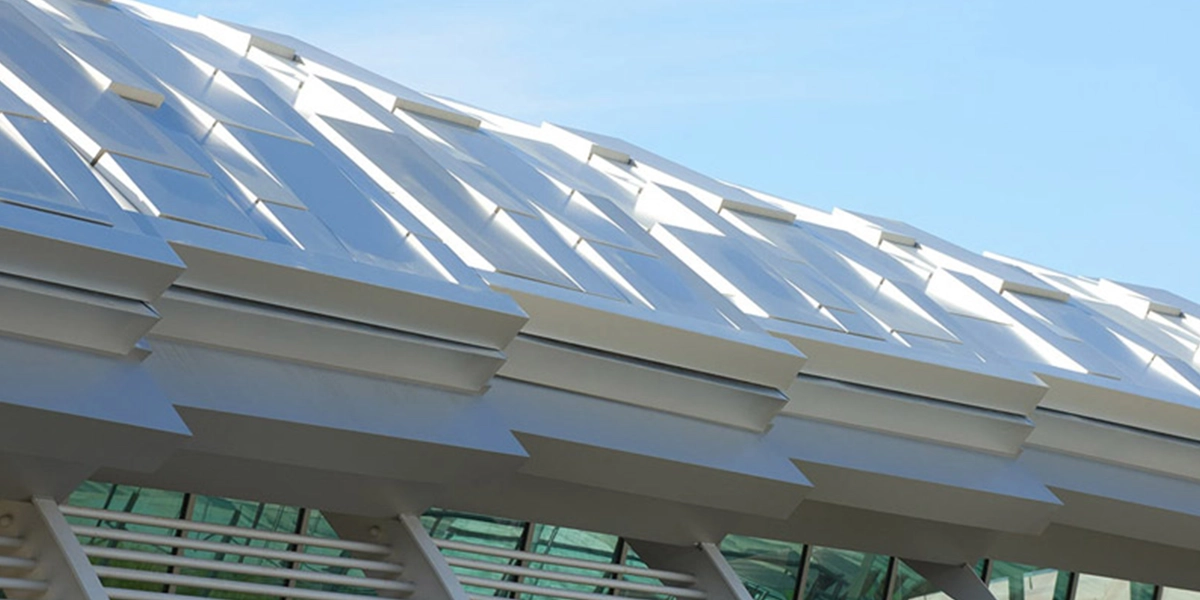 Gutters

Lorin's anodized aluminum coil materials are the ultimate solution for fabricators embarking on gutter projects. Crafted with meticulous attention to detail, our materials are specifically designed to empower fabricators in creating extraordinary gutter systems. With unrivaled resistance to rust, corrosion, and discoloration, our materials ensure exceptional durability and longevity.
Adding to their appeal, our anodized aluminum coil materials are available in captivating colors, ranging from timeless black to exquisite copper. This wide selection allows fabricators to unleash their creativity and offer clients gutters that not only perform flawlessly, but also enhance the overall aesthetics of the building.
Soffits
Lorin's anodized aluminum coil soffit materials create a beautiful, low maintenance exterior finish. Our anodizing process provides a strong, corrosion-resistant finish that won't chip, peel, or flake, and offers excellent protection against the elements.

Lorin Anodized Aluminum: Redefining Elegance with Captivating Brilliance
Explore the allure of Lorin Anodized Aluminum as it redefines elegance with captivating brilliance, unveiling a mesmerizing dance of light, enchanting shadows, and reflections that effortlessly embody refined beauty.
Request Information
Send us a question and one of our team members will be in touch.
"*" indicates required fields